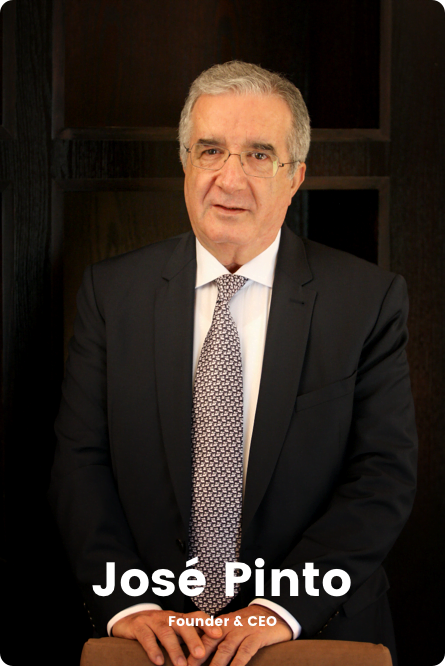 FOUNDER
José Pinto the Founder of JP Hospitality EU, has more than 45 years career working with 5 star and luxury branded hotels at Sheraton Hotels and Marriott International Hotels Worldwide.
Dynamic, passionate, internationally astute hospitality & Financial Business Leader.
A Cornell University alumni with a Master Certificate in Hospitality Essentials and several other complementary trainings and courses in Six sigma, Insead, Cornell , Awarded with the ITT Harold's Genin Award for the Most Creative & Innovative Management, as well as the Middle East Grand Winner President Award for Sheraton Hotels International.
José has a wide experience in hospitality. He has worked in 5 continents for and with multi-cultural Managers, Owners, Board of Directors from high net worth Individuals, Governments, Ministers, Board of Directors, Real Estate and Private and multi Equity Owners, Investors, Developers, Architects and multi-international associates.
He has hosted Several and most known Country Presidents and many Worldwide dignities and influencers.
He believes that without leadership, team work, passion, hard work, full dedication to employees and guests/customers, the mission and vision, cannot be met.